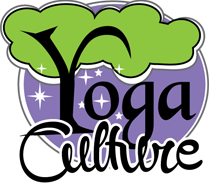 Our Student Advisers
Katerina and Rachel are here to help you begin and advance through your yoga practice. Please don't hesitate to contact them with any questions about the studio, your classes and your yoga. They can be reached at
advisor@weareyogaculture.com
.
Katerina is currently a full time student earning a BA in Relational Communications from Western Connecticut State University. With the stress that stems from a full course load, she found the classes and community at Yoga Culture to be a soothing and beneficial outlet for the stress of the daily grind. Yoga is, once again, a regular part of her weekly routine and she feels happier and healthier for it. She cannot wait to help you feel the same way! In her spare time, Katerina enjoys hiking, reading, and photography. While these helped her feel better either physically or emotionally, it wasn't until taking yoga classes that she found an activity that was the perfect blend of both worlds. She is excited to help you find your way within the Yoga Culture community!
Rachel is a big supporter of yoga and believes that everyone can benefit from the practice: they just need to find the correct yoga style/level for them. Hoping to help students learn from her mistakes when beginning yoga, she will gladly chat about any questions or concerns. Rachel finished her M.S. in School Counseling in 2015 and hopes to complete yoga teacher training next year. Ultimately, she would love to teach yoga to special needs students in schools. She enjoys spending time with her pets, good coffee, good wine, and being active in any way possible.
Now let's get our yoga on!
Image Not Found!
Image Not Found!