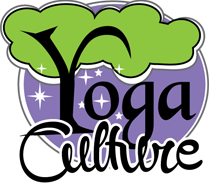 Rock It, Man! Schedule
---
October 30 - HALLOWEEN MUSIC - must be the season of the witch
November 6 - COLDPLAY - yogi la yoga
November 13 - LANA DEL REY - born to do savasana
Email requests to WeAreYogaCulture@gmail.com.

Past Featured Artists
STEELY DAN - rikki don't lose that yoga
PHISH - posing round the room
STEVIE WONDER - signed, sealed, delivered, I'm yoga
CARLOS SANTANA - oye yoga va
BRUCE SPRINGSTEEN & THE E-STREET BAND - baby we were born to yoga
THE POLICE - every little pose she does in magic
PINK FLOYD 'ANIMALS' - hey there yogi, ha ha, charade you are
PINK FLOYD 'THE WALL' - how can you have any yoga if you won't eat your meat?
THE BEATLES - you and me doing yoga, standing solo, on our mats
THE BEATLES 'ABBEY ROAD'
ALLMAN BROTHERS BAND - down to the yogi post
STING - as we walked on mats of gold
DAVE MATTHEWS BAND - sometimes I need a yogi thing
BOB DYLAN - like a rollin' yogi
TOM PETTY - stop draggin' my yoga around
JOHN MAYER - half of my foot's got a grip on the situation
QUEEN - can anybody find me some yogi to love
ELTON JOHN - hold me close now, tiny yogi
ARETHA FRANKLIN
PETER GABRIEL - son, he said, grab your mat I've come to take you home
ROLLING STONES
THE WHO
DAVID BOWIE - ground control to major yogi
VAN MORRISON - my brown eyed yogi
SIMON & GARFUNKEL
JAMES TAYLOR - i've seen fire and i've seen yoga
PRETENDERS - i'll handstand by you
CROSBY, STILLS & NASH
PAUL SIMON 'GRACELAND' - these are the days of yogis in the jungle, yogis in the jungle somewhere
FRANKS ZAPPA - Yoga Plays Zappa

To come:
Beck
Ray Charles
The Neville Brothers

Email requests to WeAreYogaCulture@gmail.com.