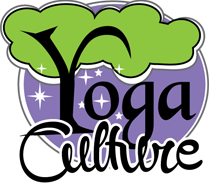 Intensive Study
---
Intensive Study - for students who want to deepen their practice with less commitment than Teacher Training.

Recommended for students Level 2 and up.



Want to study yoga in depth?
Not interested in receiving a teacher training certificate?
Don't have the time to commit to 10 full weekends?
Welcome to Intensive Study!

You have the option to attend a 3-hour session during one or all of the following days of our Teacher Training, Saturday and Sunday 11:30am-2:30pm
Apr 16-17 / Apr 30-May 1 / May 14-15 / Jun 4* / Jun 18-19 / Jul 9-10
*Please note you may attend two 3-hour sessions of restorative yoga and meditation on June 4. There is no intensive on June 5.
What you get:
Per Weekend:
1.5-2 hours of Anatomy
1-1.5 hours of Philosophy and Yoga History
3-4 hours of Asana
30 minutes of Pranayama
What you don't get (compared to TT):
Class Sequencing instruction
Teaching Methodology
Lecture Topics referring to teaching yoga, i.e. voice work, business and ethics
Observing and Adjusting Students
Practice Teaching
Yoga Alliance approved 200-hour Teacher Certificate
Schedule:
Anatomy is taught on Saturdays, Philosophy is taught on Sundays, Pranayama is taught daily
April 8-9
Starting a Home Practice / Intro to Anatomy / Intro to Yoga Philosophy
Asana: Surya and Standing Poses
April 22-23
Intro to Anatomy Part 2, Pelvic Anatomy / Styles and History of Yoga
Asana: Forward Bends
May 6-7
Pelvic Anatomy (cont.), Lower Extremity / Prana and Energetic Bodies
Asana: Twists (Saturday), Hips (Sunday)
May 20*
Meditation / Karma Yoga / Mantras
Asana: Restorative
*Two 3-hour sessions on Saturday, No Sunday intensive
June 3-4
Spinal Anatomy / The Afflictions (Causes of Suffering) / The Qualities of Living Things
Asana: Backbends
June 17-18
Lower Extremity Part 2, The Rib Cage and Trunk / Bhagavad Gita study
Asana: Inversions

Tuition: $89 per session or $229 for 3 sessions
Please note that sales tax is added to all fees and payments.
Sign up here!

Questions? Email us at info@WeAreYogaCulture.com

Recommended Reading:

Light on Yoga, BKS Iyengar
The Heart of Yoga, TKV Desikachar
The Yoga Sutras of Patanjali, translated by Edwin Bryant
The Anatomy of Movement, by Blandine Callais-Germain
The Bhagavad Gita, translated by Eknath Easwaran

All these books are available at Amazon.com.
Faculty Bios
Jenny Schuck
Jenny Schuck has an extensive background in study of the physical body. She spent 16 years as a gymnast, eventually competing for Cornell University, then 10 years as a dancer before coming to yoga. Her study of the physical became cell-deep during her studies in Biology and Biochemistry at Cornell, where she obtained a B.S. in Animal Science, and the University of Pennsylvania, where she studied veterinary medicine before her path turned in a different direction.
At The Actors Center in New York City and in countless dusty theaters, Jenny studied movement of the body as it pertains to acting. It was in New York during her acting and dancing phase that she tried yoga out of mere interest. Years later, she decided to teach and received her training at Yoga to the People, a funky 100% donation-based studio in New York's East Village. Her main teacher was Sam Chase. Since her training, Jenny has studied with a number of teachers who speak to her through nuanced alignment instruction within the vinyasa yoga practice. These teachers include Rodney Yee and Natasha Rizopoulos.
Founding Yoga Culture was her way of bringing this style of yoga to the people. Jenny's home practice informs her teaching, as she spends hours a day on her mat figuring out how to align, open and truly change. Whatever she figures out, she shares.

Allison Schleck
Fascinated by the intricate relationship between the mind and body, Allison has studied and taught yoga as well as other mind-body work for several years. She began as a gymnast at the age of 5 and in her teens dived into the world of martial arts. Following her passion of language, Allison moved to Costa Rica where she worked for the Arias Foundation for Peace and Human Progress, became fluent in Spanish, wrote content for several websites and received her 3rd degree black belt. The journey had just begun when she stepped into her first yoga teacher training in NYC at Sonic Yoga and knew that her heart aligned with the principles of yoga.

Years later equipped with a dedicated yoga and meditation practice, Allison found her home at Yoga Culture in Danbury, CT. Here she was able to refine her skills as a yoga teacher focusing on using the nuances of language to instruct students clearly and purposefully. Allison continues to study yoga and anatomy with Jenny Schuck, Jason Crandell, Carrie Owerko and Jason Brown. Allison's teachings are a reflection of what she learns practicing daily on her mat coupled with the yoga she experiences all around her in life.

In addition to teaching at and managing the Yoga Culture studio, Allison contributes as a writer regularly to Yoga International and has released an MP3 Yoga Nidra Meditations to Relax and Move Forward.
What surprised you most about TT? (answers from past grads)
I feel I've become more like the person I always wanted to be - more accepting of myself and others. I look for and find joy everywhere.

Taking yoga classes is great, but doesn't compare to the immersion-like training one receives during TT.

The more I learned, the more I wanted to know. The harder it got, the stronger I became. The further I was coaxed out of my comfort zone, the braver I became.

Me, meet Me deep.

I realized that I am capable of recognizing how to make myself happy.

My notion of Yoga drastically changed ... better yet, evolved.

My yoga practice went from just physical activity to a way of life.

Through yoga, your heart grows and kindness and compassion shine through.

Training sessions inspired critical thinking and self-evaluation. The teacher training helped to make Yoga make more sense!

With the support and preparation received throughout the training, I felt prepared to teach.