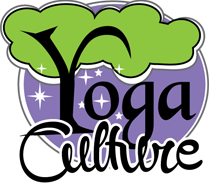 Massage
---
Donna is available Monday-Friday 10am-4pm and evenings and Saturdays by request. For an appointment, please email the studio at WeAreYogaCulture@gmail.com.
Yoga is a way of bringing together the mind, body and spirit. Bodywork is another path you can take to explore the various parts of yourself that make you whole.
Yoga cultivates awareness. If you've studied yoga, you may have found that the journey towards awareness is a long and perhaps endless one. There is always another level of knowing where you are at any given moment. Bodywork can bring an even deeper awareness. It's another way of releasing energy blocks and getting in touch with your inner self.
Donna R. Ferenz, LMT performs therapeutic massage, melding swedish and deep tissue techniques with stretching to address her clients' individual needs.
60 minutes: $80
75 minutes: $100
I've had a lot of massages. This is the best I ever had.
- Steve D.