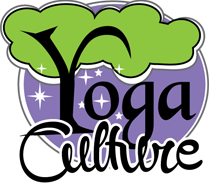 Practice 4 days a week at Yoga Culture
3 days a week at home
Raise $5 a day for Green Chimneys
If 30 people each sponsor one $5 yoga session, you meet your goal.
Into it? Take the pledge below!
Green Chimneys helps children with learning and emotional challenges through traditional education and through teaching respect for animals and nature on their farm in Brewster, NY. They are recognized as a worldwide leader in animal-assisted therapy. More at GreenChimneys.org.
Raise your right foot:
I pledge to practice yoga for 30 days in a row from May 15 - June 13, 2013. I pledge to take 4 classes a week at Yoga Culture and to practice 3 days a week at home (or at the studio). I understand that home yoga practice can consist of 15 minutes of meditation or gentle movement. I pledge to raise $5 per day for 30 days for the benefit of Green Chimneys (do your best here -anything you can raise is welcome). I will try my best to meet this goal by asking friends, family and co-workers to sponsor one of my daily classes during my challenge. I will persist, I will listen to myself and I will have fun - for I rock.
After you pledge, go to http://www.crowdrise.com/yogaculture30daystogrow/fundraiser/jennyschuck to join and set up your fundraising page!
If you have trouble with the form below, send an email with 'Pledge' as the subject heading to WeAreYogaCulture@gmail.com with your name and email address.