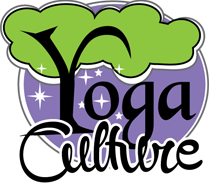 Our 3rd Anniversary
celebrate with us
---
All September Long
Check out the new Animal Cracker Lounge!
See pictures of fellow yogis (and maybe you!) on the wall in our Yogi Photography Exhibition.
Answer trivia questions to enter raffles. Stop by before or after class, have an animal cracker and peruse Yoga Journal as you listen to our teachers' favorite Savasana songs.
Aromatherapy Bar
Wednesdays, September 11th and 18th, 5-8pm
Join Student Advisor Jennifer to learn what scents inspire relaxation, energy and calming. Stop by the Animal Cracker Lounge before or after your classes.
Meditation Workshop
Friday, September 20th, 6:30-7:45pm
You're good at stretching the body. Now bring Quiet to the Mind. See details on our workshops page.
Book Club Kick-Off
Thursday, September 26th, 7:30pm
Join us for Breakfast with Buddha. Check out the details on our workshops page.
Family Yoga Class
Saturday, September 28th, 12:30-1:30pm
Part of our Anniversary Day celebration! Bring the kids and practice with the ones you love most. See details on our workshops page.
Arm Balance Workshop
Saturday, September 28th, 2-4pm
Part of our Anniverary Day celebration! Strengthen and build confidence with arm balances. See details on our workshops page.
Anniversary Day
Saturday, September 28th
Family Class 12:30-1:30pm
Arm Balance Workshop 2-4pm
Tie Dye Yoga Culture T-shirts, Mingle, Enjoy the Lounge and Potluck Goodies 6-7pm - bring $10 for a t-shirt
Movie Night! Watch the new documentary Yoga Is 7-8pm
Teacher Demo 8:15-8:30pm
"I like being in a class where the teacher is there to remind me to breathe and keep my jaw relaxed. I have discovered a whole new world and am quickly becoming addicted!"

- Tiffany L.